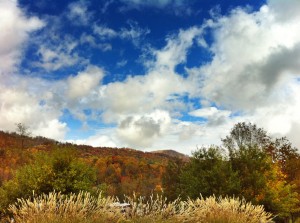 We are conveniently located 10 miles south of Boone on Hwy. 105 or 7 miles north of Linville on Hwy. 105.
You'll find the High Country of N.C. offers many activities for everyone in the family!
**Golfers can try the challenging Hawksnest course, Hound Ears (nationally recognized champion course), the Sugar Mountain course or the Boone Golf Club.
**In Boone you will find mini-golf, go-carts, swimming pools; at Banner Elk you can go horseback riding, or get free transportation at our entrance for whitewater rafting, kayaking and canoeing.
**Be sure to ask about our special events. The annual Gathering of the Clans at Grandfather Mountain is something you won't find everywhere.