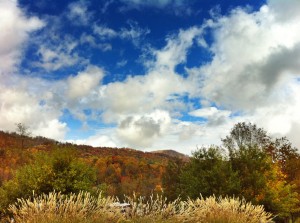 We are conveniently located 10 miles south of Boone on Hwy. 105 or 7 miles north of Linville on Hwy. 105.
You'll find the High Country of N.C. offers many activities for everyone in the family!
**Golfers can try the challenging public courses in our area.
**In our area you will find mini-golf, go-carts, swimming places, horseback riding, hiking, whitewater rafting, kayaking and canoeing. There are many fantastic restaurants and places to shop as well.
**Be sure to ask about our special events. The annual Gathering of the Clans at Grandfather Mountain is something you won't find everywhere. We are open all year, so be sure to check out all the festivals, including Sugar Mountain Ocktoberfest, the Woolly Worm festival and Autumn at Oz which are also very popular events in our area.